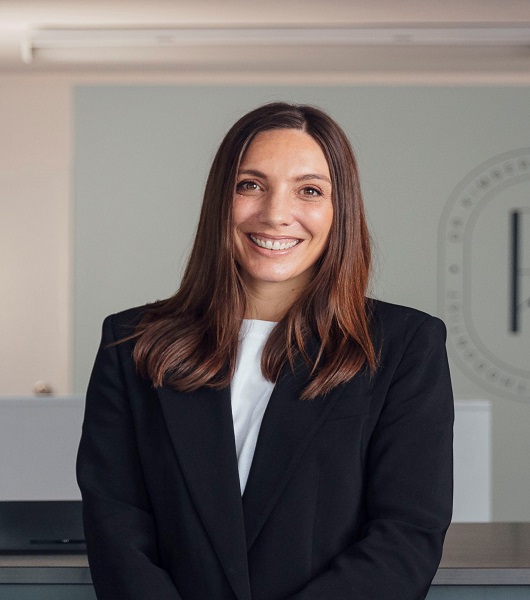 Dr Kimberley Timmins has a passion for the dental profession, and in particular the field of orthodontics, which began when she was an undergraduate student at the University of Otago. Her passion for the dental profession, her desire to learn and be the best she could be resulted in Kimberley graduating first place in her class with a Bachelor of Dental Surgery with Distinction in 2003 from the University of Otago.
Kimberley received 14 academic and clinical awards during her studies. Most significantly, Kimberley was awarded both the top clinical and the top academic award upon graduation, placing first place in her class, receiving both the prestigious Gold Medal in Clinical Dentistry for the top clinical student in her graduating class and the Harvey Brown Medal for Overall Academic Excellence. Her excellence in Orthodontics was recognised by being named the graduating recipient of the Burt Medal for Excellence in Orthodontics.
Following graduation, Kimberley worked for two years at Auckland's Greenlane & Middlemore Hospitals as part of the Maxillofacial team, before working as a dentist in private practice in Auckland.
In 2008 Kimberley returned to the University of Otago where she undertook her post-graduate specialist training and graduated as a Specialist Orthodontist with a Doctor of Clinical Dentistry in Orthodontics in 2010.
Kimberley also undertook postgraduate examinations with the Royal College of Dental Surgeons of Edinburgh and Royal Australasian College of Dental Surgeons, and holds both MOrthRCSEd and MRACDS in Orthodontics.
Kimberley has been working as a Specialist Orthodontist for more than ten years and remains dedicated to continuing her orthodontic education, keeping up to date with advances in orthodontic research and attending conferences and study groups.
Kimberley is currently an elected member of the Executive Committee of the New Zealand Association of Orthodontists.
Outside of orthodontics, Kimberley is a dedicated mother of three school-aged children. She loves to spend time with her husband and children, as well as keeping active with a passion for fitness and travel.
Practices

Dr Kimberley Timmins, Specialist Orthodontist Ltd
4 Knights Road, Rothesay Bay, Auckland 0630